Kioxia Selected in 2023 Edition of Clarivate Top 100 Global Innovators™
Kioxia Corporation has been named a Clarivate Top 100 Global Innovators™ 2023, an award given to the most innovative global companies by Clarivate Plc. This is the second time Kioxia has received this prestigious award in recognition of its accomplishment in intellectual property.
The Clarivate Top 100 Global Innovators™ 2023 Awards were presented to the world's most innovative companies and organizations, based on Clarivate's proprietary analysis of intellectual property and patent trends. The methodology has been refreshed for 2022, with the new model of innovation measurement focused on consistent high performance and scale in innovativeness, where all ideas compete equally.
Based on its mission of "uplifting the world with 'memory,'" Kioxia will cultivate a new era of memory with its innovative technology to promote research and technology development that supports the digital society of the future. Kioxia continues to protect and effectively utilize its intellectual property and proactively develop initiatives to strengthen the competitiveness of its memory and SSD business.
Kioxia's technology development and IP
As a global leader in flash memory and SSD technologies, Kioxia is committed to cutting-edge research and development. As of December 2022, we held over 12,000 registered patents worldwide.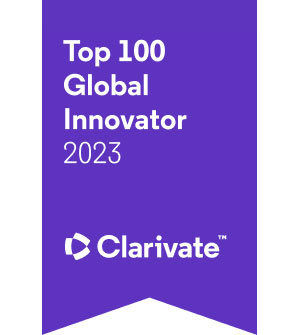 For more information About Top 100 Global Innovators™ 2023, please visit