TransMemory U365 USB Flash Drive
Simple, Sleek Performance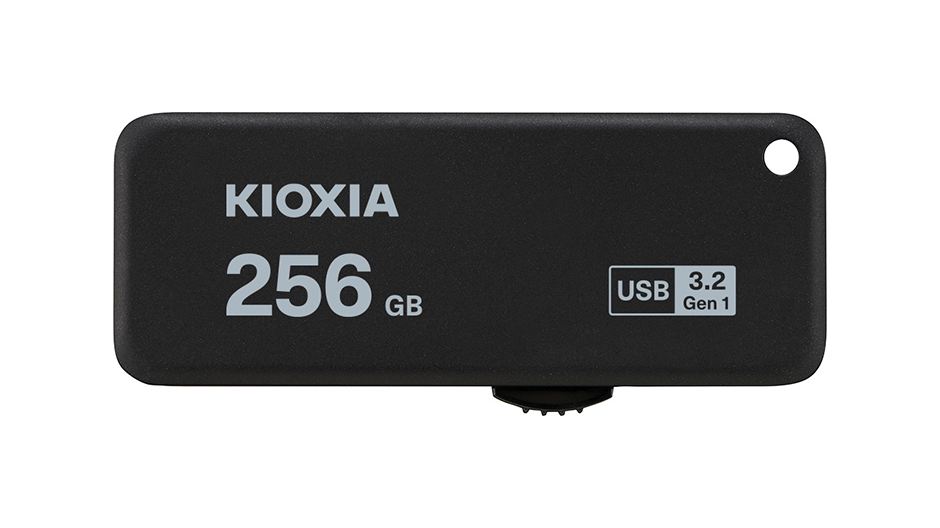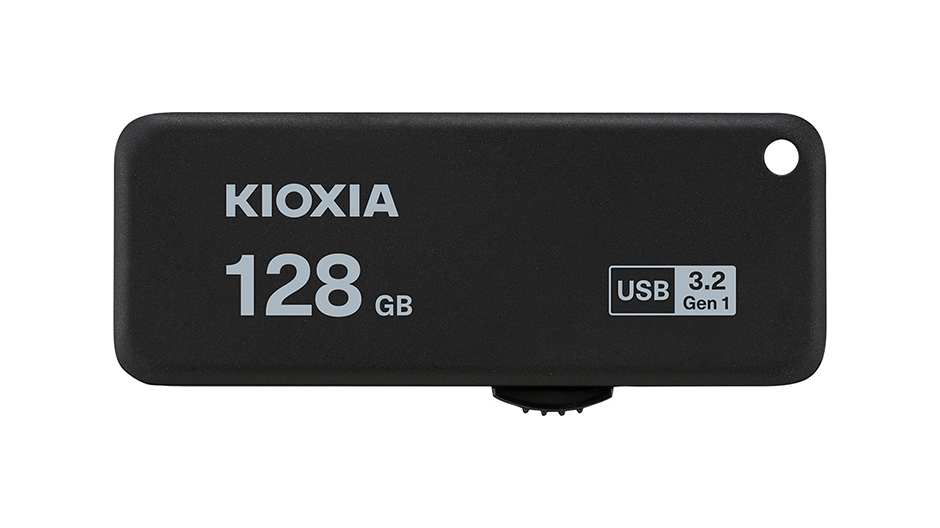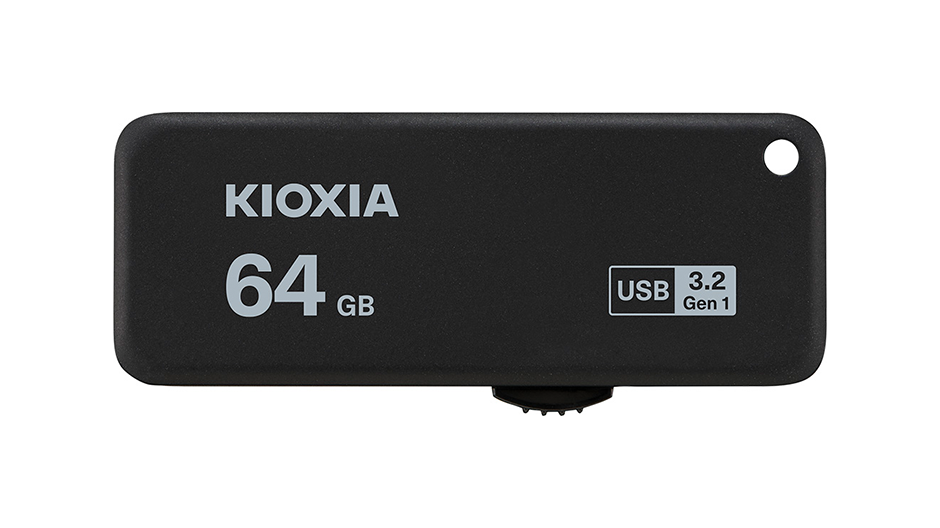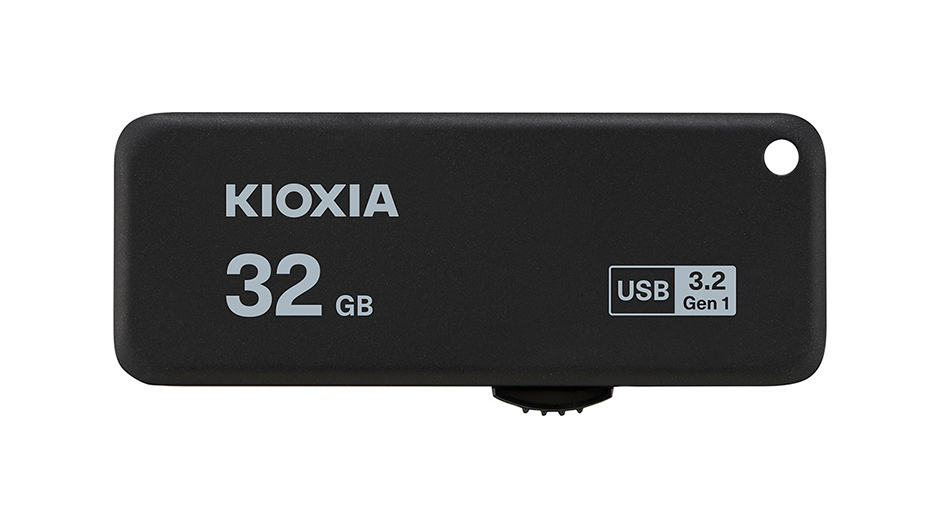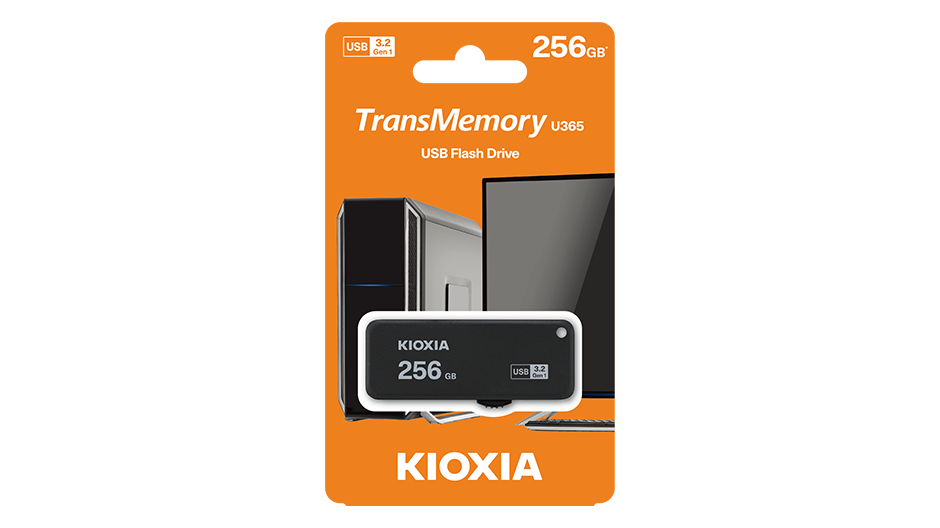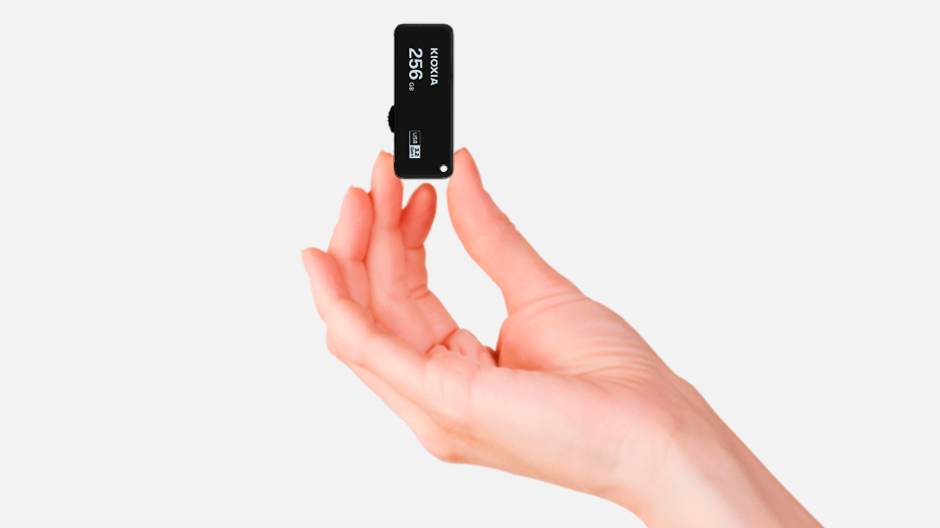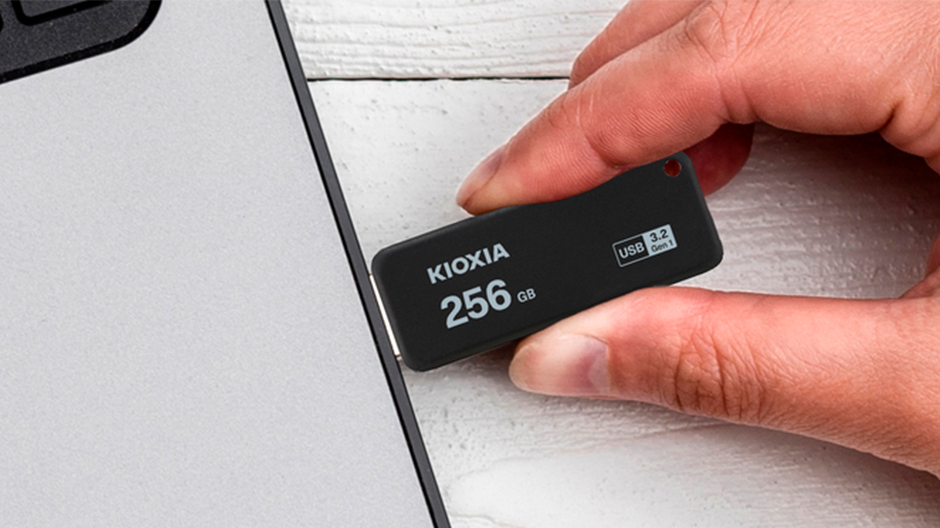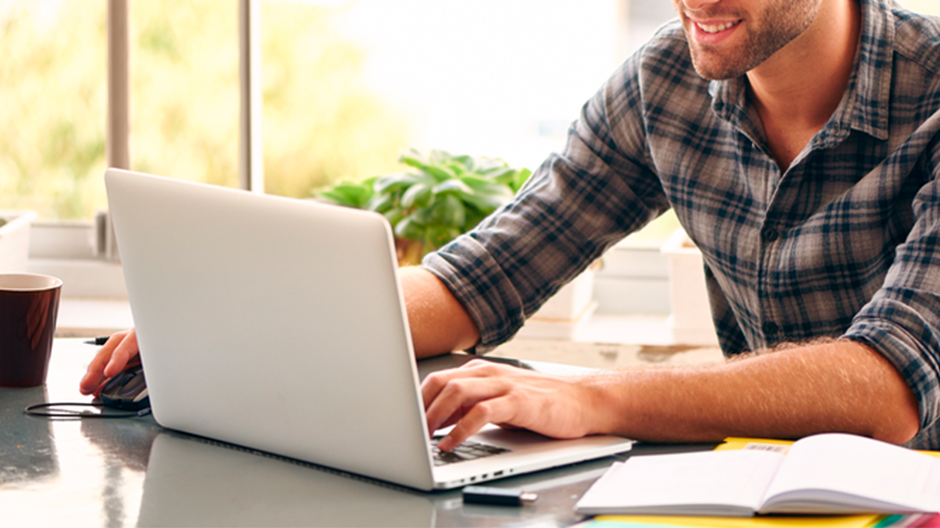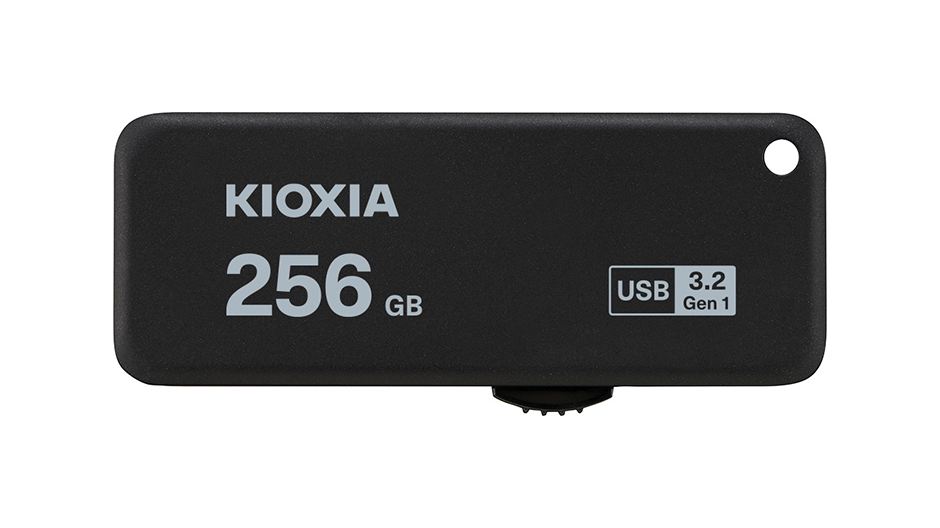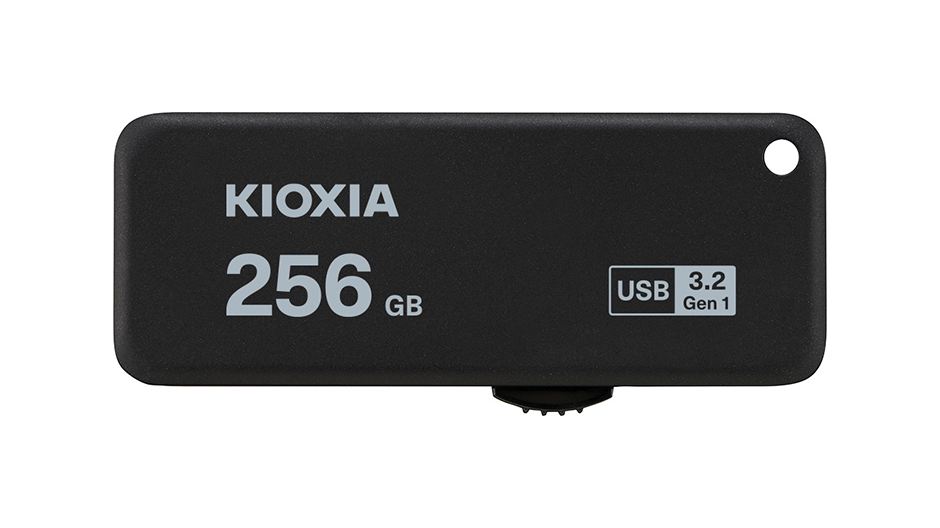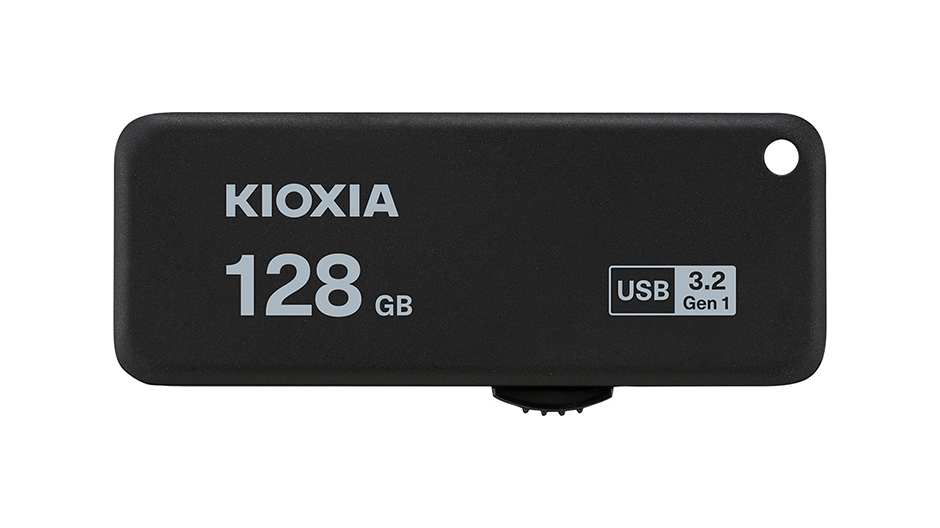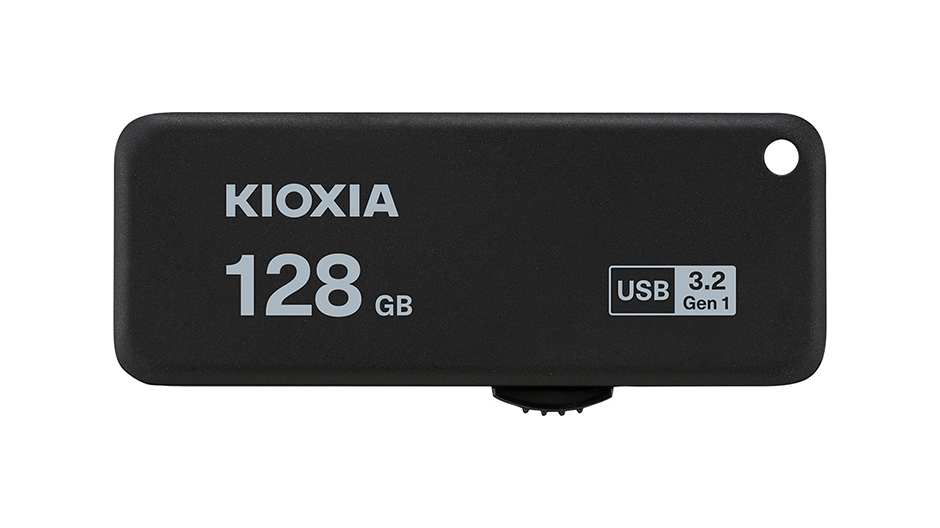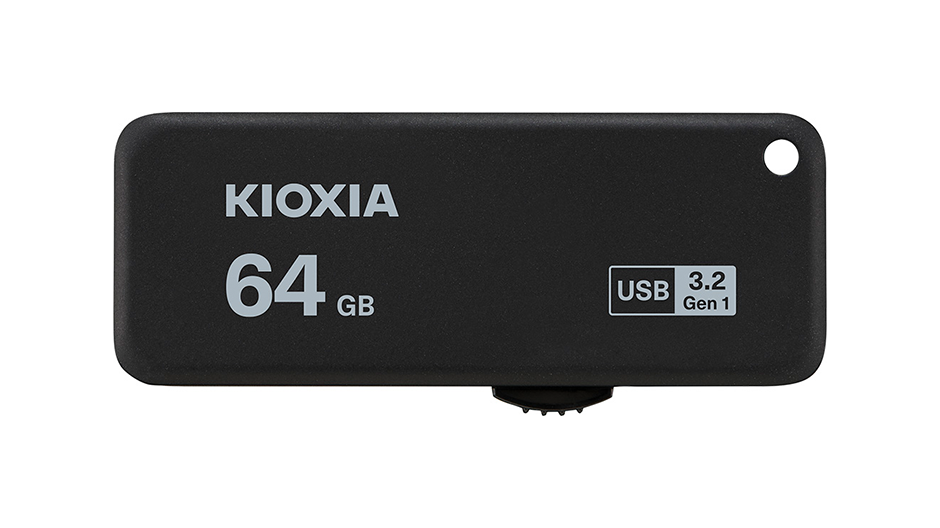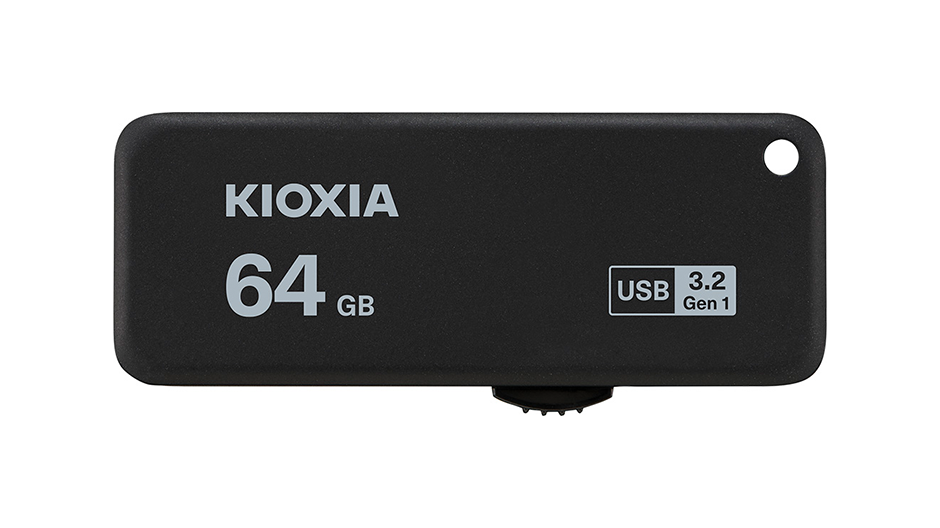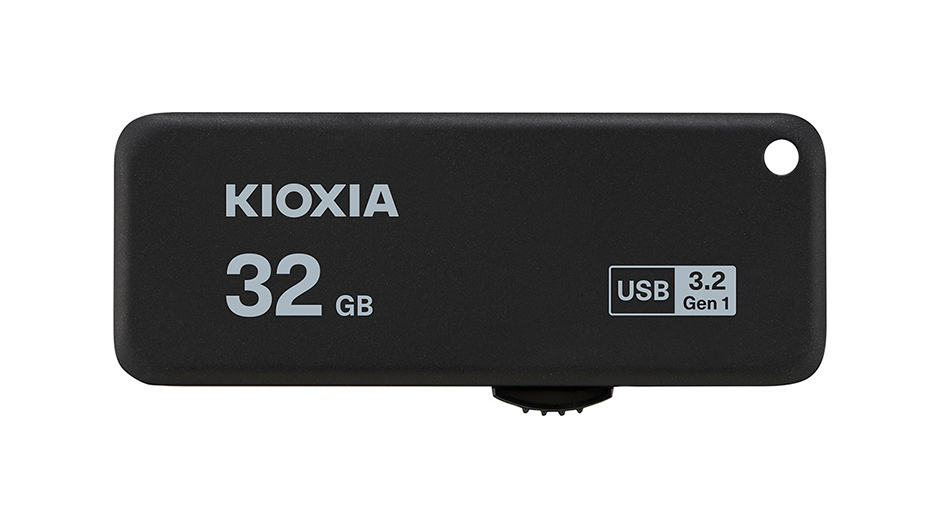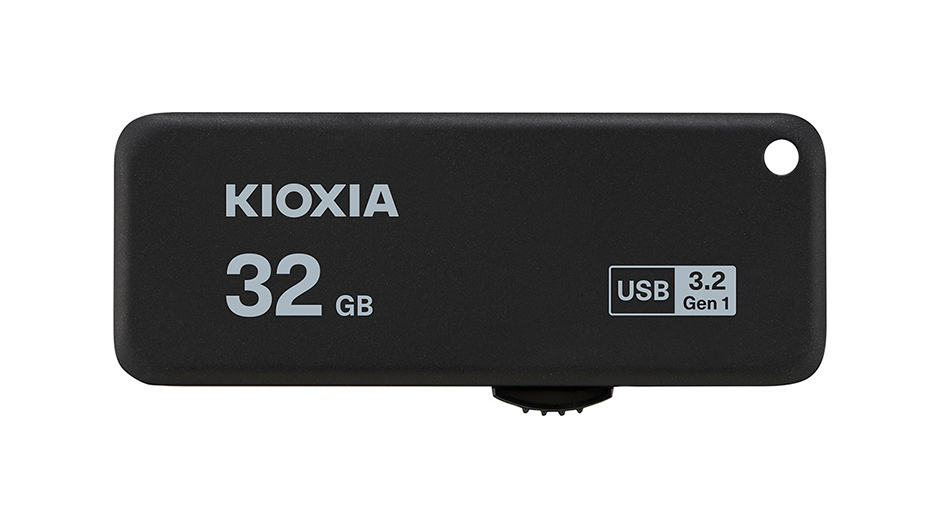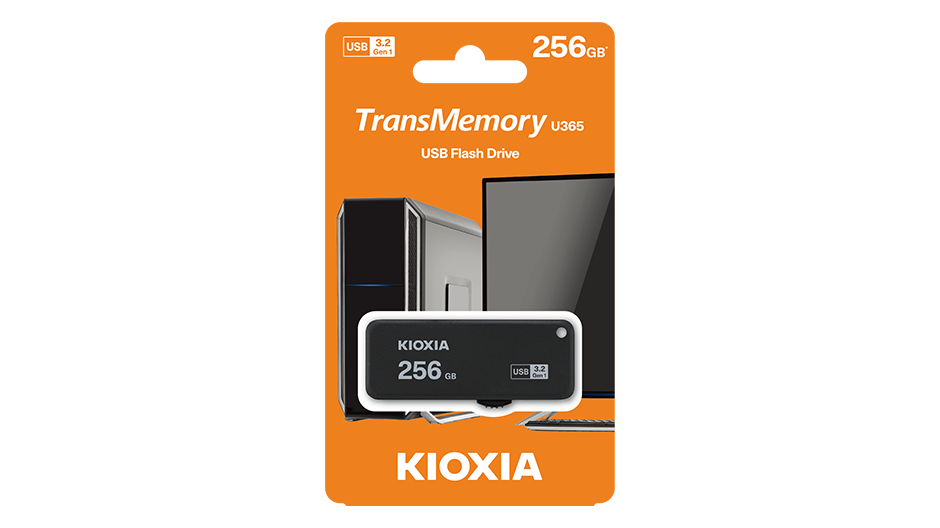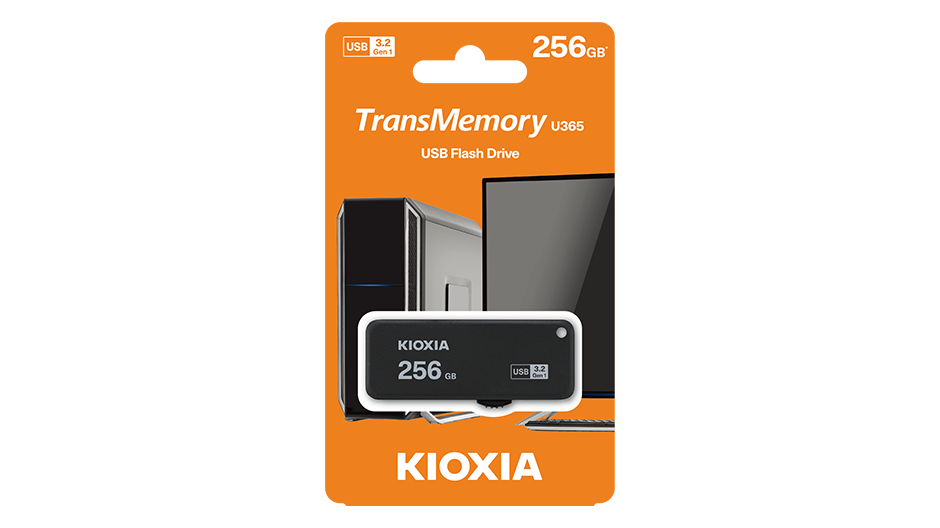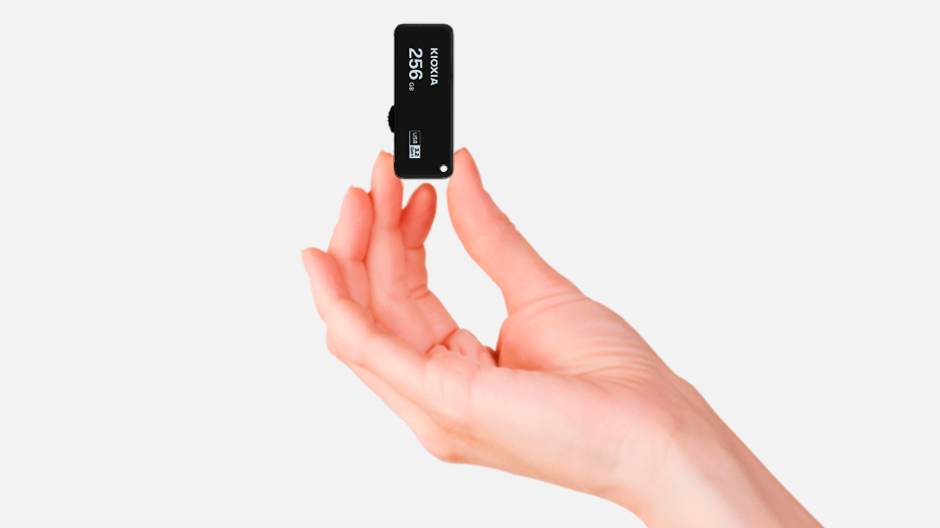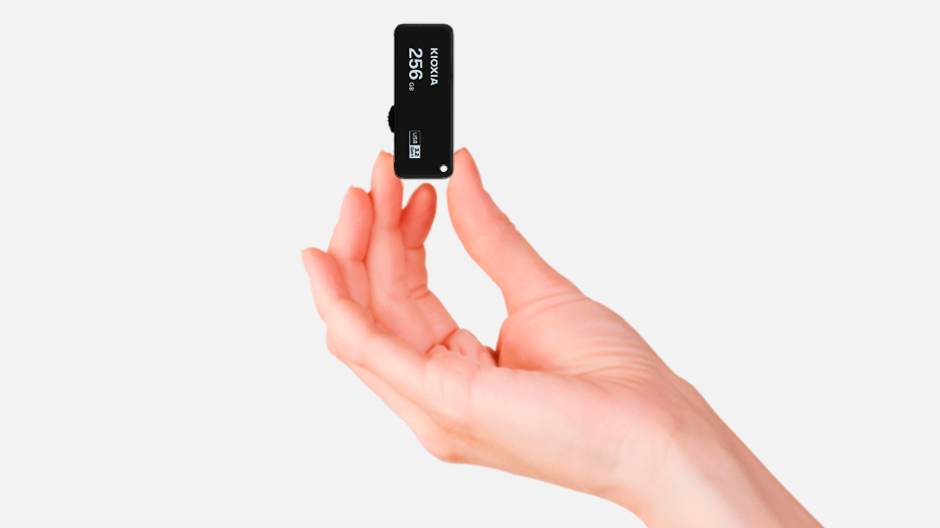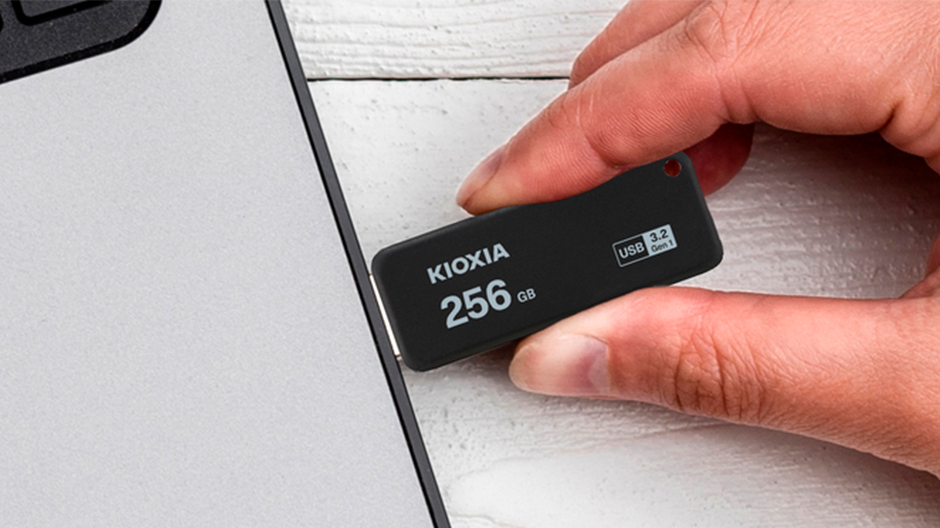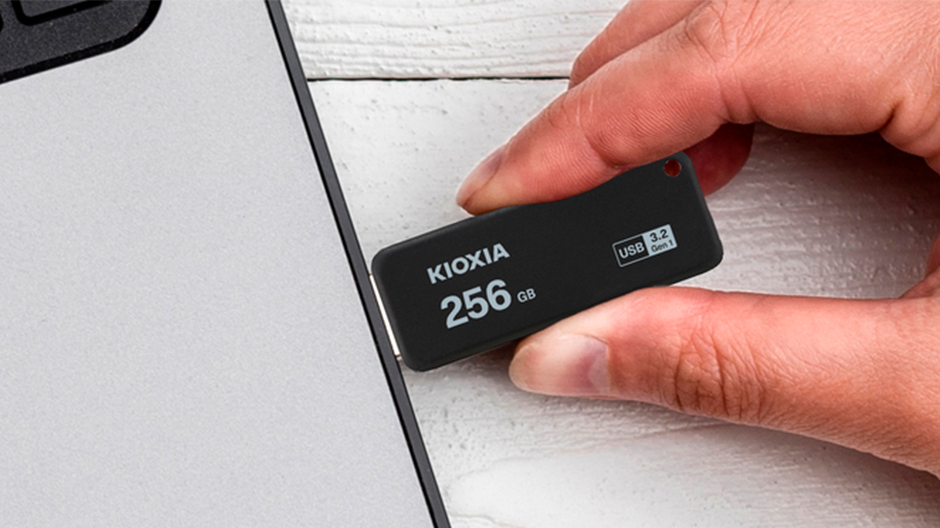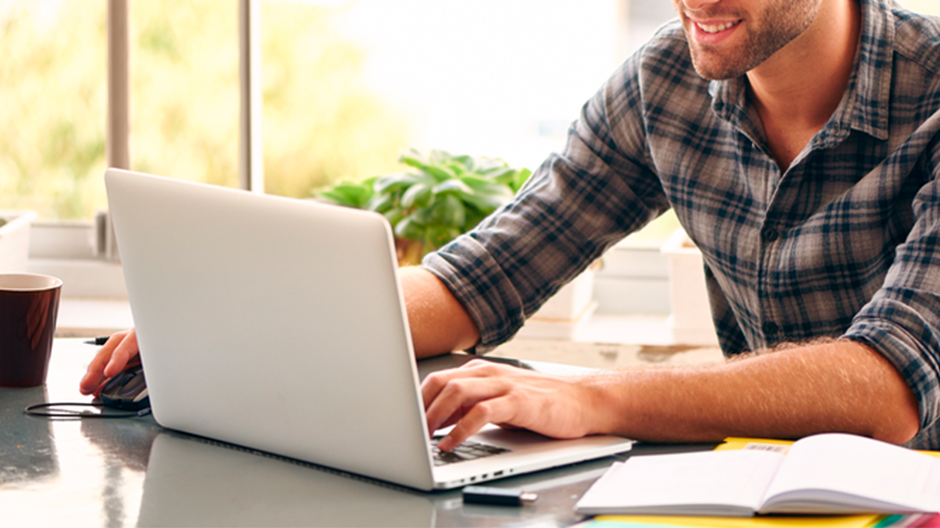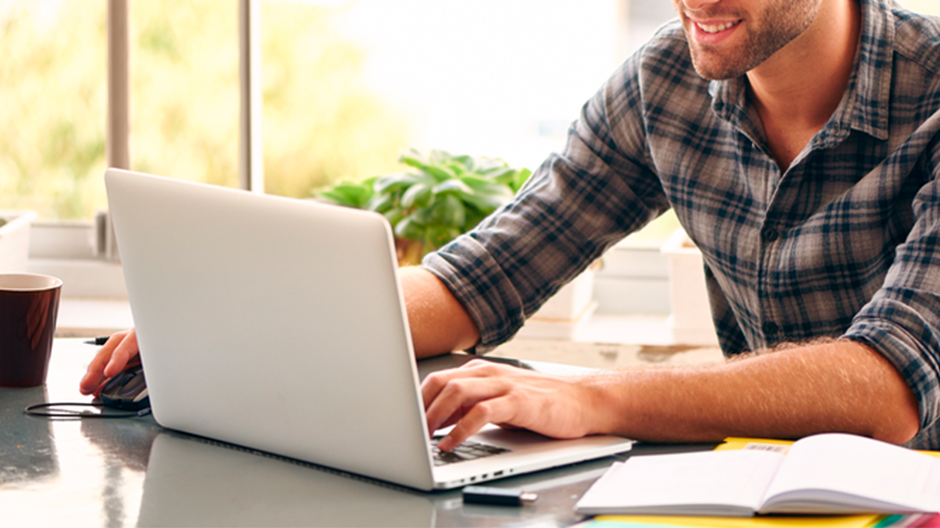 File Transfer

on PC and Mac
With a design that's small in size, but big on storage, KIOXIA TransMemory U365 USB flash drives make it simple to store your media. These drives feature read speed of 150MB/s*1 with USB 3.2 Gen 1 in a range of capacities up to 256GB so you'll be less worried about running out of storage space.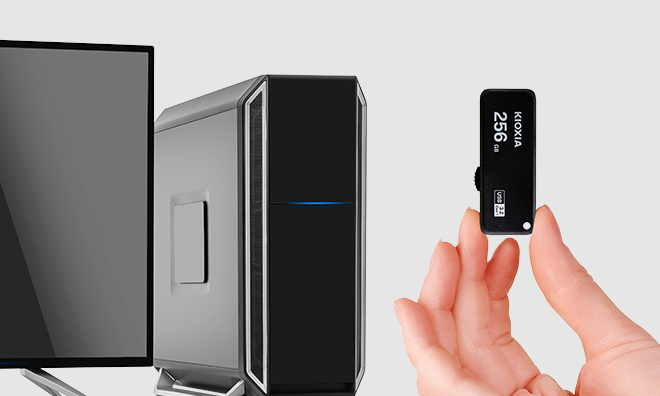 A Simple, Sophisticated Design
Simple shapes without ornate decorations have lasting appeal. The classic matt black body gives subdued and sophisticated feel to this USB flash drive. Its capless, sliding retractable design provides convenience.
With capacities up to 256GB, the TransMemory U365 drives are tiny USB 3.2 Gen 1 flash drives with space to save and organize hundreds of high-resolution music files and hours of video files across various devices.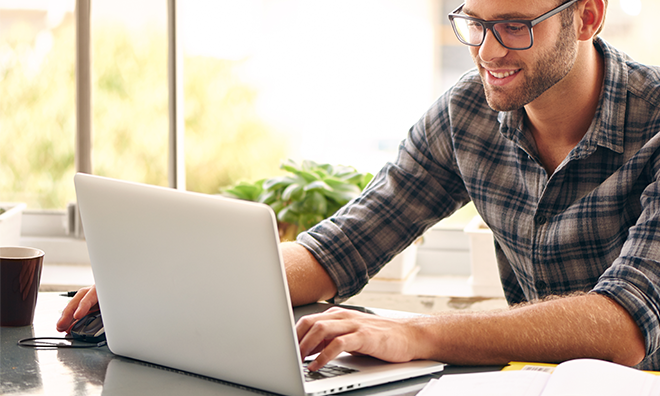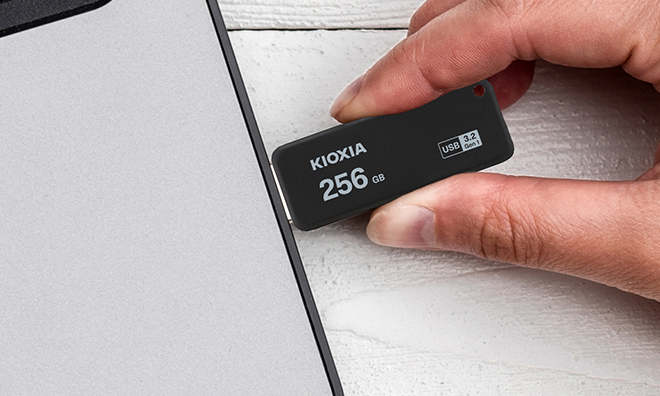 Utilizing USB 3.2 Gen 1 technology (backwards compatible with USB 2.0) to deliver up to 150 MB/s*1 of read transfer speed, you'll get work done quick.
TransMemory U365 USB Flash Drive Product Specifications
Approximate Usable Capacity*2

28.8GB, 57.6GB, 115.2GB, 230.4GB

USB 3.2 Gen 1 SuperSpeed compatible / USB 2.0 high-speed compatible*3

55.0 x 21.4 x 8.5 mm (excluding slide tab)
Operating environment / protection performance
0 ℃ to 50 ℃ (no condensation)
Models equipped with the following OS, and the Type-A USB interface as a standard feature.
Compatible with macOS Catalina 10.15, macOS Big Sur 11, macOS Monterey 12, macOS Ventura 13
Windows 10 and Windows 11
(As of April 3, 2023)
PN: LU365K032GG4
EAN:4582563850491

PN: LU365K064GG4
EAN:4582563850507

PN: LU365K128GG4
EAN:4582563850514

PN: LU365K256GG4
EAN:4582563850521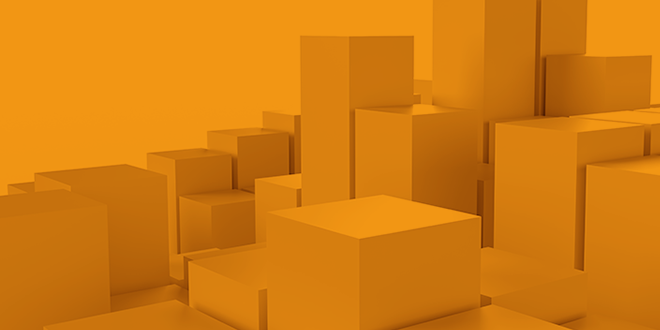 Find retailers and/or distributors near your area.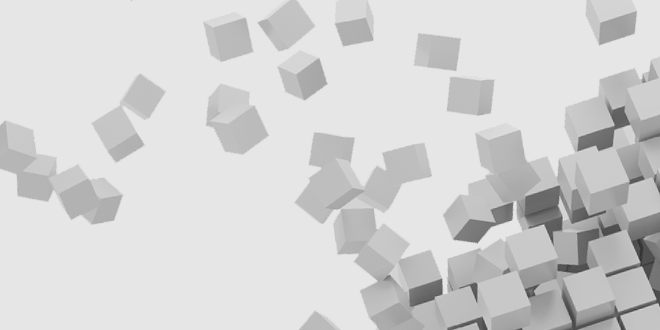 Get the latest product briefs, user manuals, safety instructions, software, and more.
KIOXIA USB Flash Drive Comparison
* Table can be scrolled horizontally.
 

U366

U365

U301

U203

U202

128GB: 200 MB/s
16GB, 32GB, 64GB: 100 MB/s
1 MB/s is calculated as 1,000,000 bytes/s. The value is the best value obtained in specific test environment at KIOXIA Corporation and KIOXIA Corporation does not warrant read speed use in individual devices. Read speed may vary depending on user-specifications such as devices used and file size read. The write speed is lower than the read speed.
Capacity is based on installed flash memory and not user available memory as part of the memory is used for management functions. Available user area are as listed above (1GB = 1,073,741,824 bytes).
The terms 'USB 3.2 Gen 1 Super Speed' and 'USB 2.0 high-speed' used herein are the name of specifications upon which this product is based; they do not warrant the speed of its operation.
KIOXIA Corporation defines "RoHS Compatible" products as products that either ( i ) contain no more than a maximum concentration value of 0.1% by weight in Homogeneous Materials for lead, mercury, hexavalent chromium, polybrominated biphenyls (PBBs), polybrominated diphenyl ethers (PBDEs), bis(2-ethylhexyl) phthalate (DEHP), dibutyl phthalate (DBP), benzyl butyl phthalate (BBP) and diisobutyl phthalate (DIBP) and of 0.01% by weight in Homogeneous Materials for cadmium; or ( ii ) fall within any of the application exemptions set forth in the Annex to the RoHS Directive(*). This does not mean that Kioxia Corporation products labeled "RoHS COMPATIBLE" are entirely free of substances controlled by the RoHS Directive and does not constitute a warranty or guarantee that such products will comply with the specific laws and/or regulations adopted in any particular jurisdiction.
*RoHS Directive: KIOXIA Corporation defines "RoHS Directive" as the DIRECTIVE 2011/65/EU OF THE EUROPEAN PARLIAMENT AND OF THE COUNCIL of 8 June 2011 on the restriction of the use of certain hazardous substances in electrical and electronic equipment.
To protect against accidental data loss, back up your data frequently on other storage media.


Product specifications and design are subject to change without prior notice.

Browse our support FAQ to quickly find answers to commonly asked questions.

Download documents, software, manuals, brochures, and product images.

Browse personal SSD/Cards & USB warranty information.

Contact customer support for help with your products.