BiCS FLASH™ | TLC & QLC​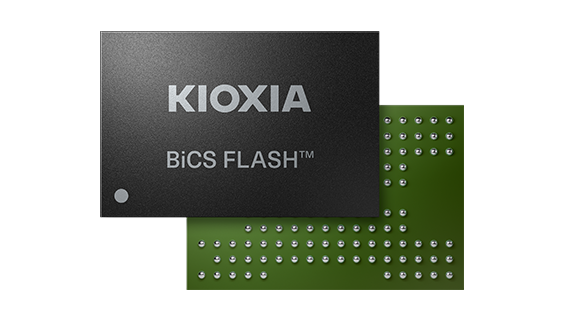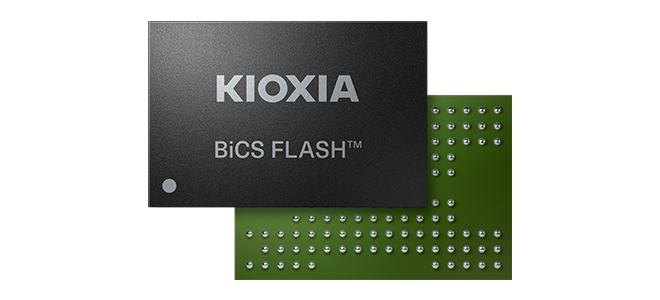 KIOXIA's Scalable BiCS FLASH™ 3D Flash Memory Technology Boosts Memory Capacity to Highest Level Yet Achieved
KIOXIA's BiCS FLASH™ is a three-dimensional (3D) vertical flash memory cell structure. This structure enables it to surpass the capacity of 2D (planar) flash memory. KIOXIA's TLC 3-bit-per-cell 1Tb (128GB*1) BiCS FLASH™, an industry first*2, enhances the reliability of write/erase endurance while boosting write speeds. The company also offers a 1.33Tb BiCS FLASH™ device that features 4-bit-per-cell, quadruple-level-cell (QLC), technology. It's the first 3D flash memory device to do so.*3
Key Features of KIOXIA BiCS FLASH™ 3D Flash Memory Technology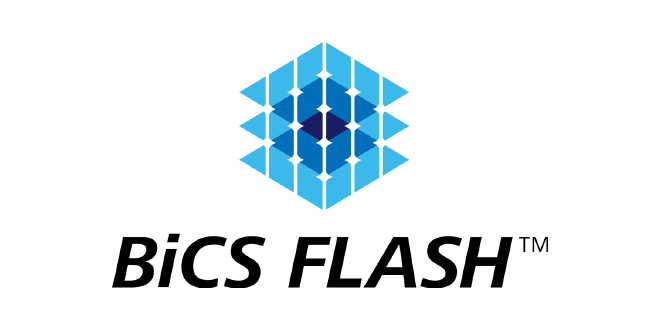 Higher storage density per die than conventional Flash Memory
Higher Read/Write speed performance
Higher Reliability than 2D (planer) NAND
Low Power Consumption
TLC (Triple-Level Cell) and QLC (Quadruple-Level Cell) Technology
KIOXIA's BiCS FLASH™ offers 1 terabit (Tb) 3-bit-per-cell, triple-level cell (TLC) and higher density QLC technology enables larger die capacity. KIOXIA achieved the industry's largest capacity*4 per die of 1.33 terabit (Tb), and a 16-die stacked architecture can realize an unparalleled capacity of 2.66 terabyte (TB) in a single package.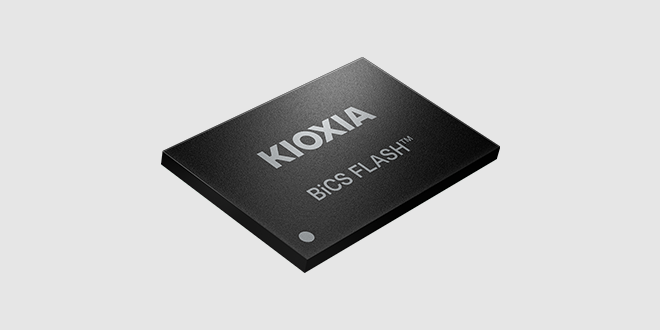 Dense packaging options
High single-chip memory capacity ( up to 2.66TB)
Favorable cost/performance equation
Enterprise Storage
Data Center Storage
Client Computing
Mobile
Automotive
Consumer
Industrial
Leading the Drive Toward Greater Memory Density and Efficiency
KIOXIA was the first industry player to envision and prepare for the successful migration of SLC technology to MLC, from MLC to TLC, and now from TLC to QLC.
KIOXIA's QLC technology is ideal for applications requiring high density, lower cost storage solutions. Today's QLC reduces the footprint with the highest density available in a single package.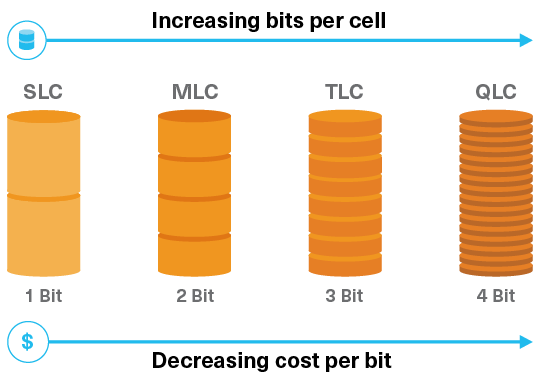 Product density is identified based on the density of memory chip(s) within the Product, not the amount of memory capacity available for data storage by the end user. Consumer-usable capacity will be less due to overhead data areas, formatting, bad blocks, and other constraints, and may also vary based on the host device and application. For details, please refer to applicable product specifications. The definition of 1Gb = 230 bits = 1,073,741,824 bits. The definition of 1GB = 230 bytes = 1,073,741,824 bytes.
12th June, 2007., press release
28th June, 2017., press release
20th July, 2018., press release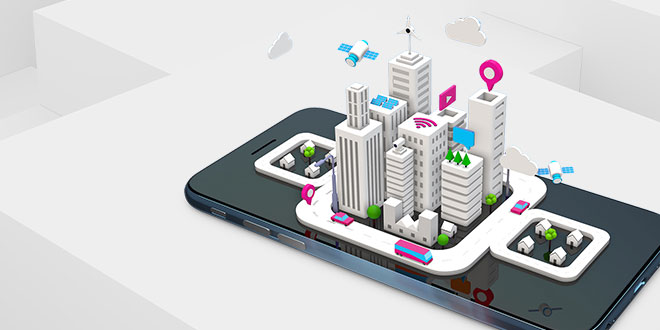 Whether it's automotive applications or compact high performance-oriented PCs or cloud server and hyperscale data center deployments, by delivering advanced high performance, high density, low power, low latency, reliability and more—KIOXIA memory and storage solutions enable the success of emerging applications and allow existing technologies to reach their expected potential.

Please contact us if you have any technical questions, requests for materials, are interested in samples or purchases of business products (Memory, SSD), etc.