With progressive memory technology at the core, Kioxia offers products, services and systems that create choice and define the future. We help people keep, read, and share large amounts of data quickly and easily in today's complex digital world. Our mission is to create uplifting experiences and change the world, by changing how people interact with memory.

Kioxia is positioned to both grow as a leading flash memory producer and inspire a new era where people experience memory differently. As society creates increasing amounts of active data through new technologies such as 5G, IoT and cloud computing, more memory and storage is needed than ever before.
As of 1 October 2019, Toshiba Memory is now known as Kioxia, a unique name that combines the Japanese word kioku (memory) and the Greek word axia (value). The name Kioxia denotes the value of memories and the importance of storage in people's lives.

Backed by its heritage as industry pioneer and global leader in flash memory and solid-state drives, Kioxia helps the world meet new demands for high-performing, large-capacity storage and data processing. Kioxia Corporation has driven the technological evolution of flash memory from its invention of NAND flash memory in 1987 through its introduction of the latest 3D flash memory, BiCS FLASH™.
Invention of world's first NAND flash memory

World's first mass production of NAND flash memory

Yokkaichi Plant established

World's first 3D flash memory technology announced

World's first 15nm 128Gbit NAND flash memory

Mass production of 48-layer BiCS FLASH™

Toshiba Memory Corporation established
Mass production of 64-layer BiCS FLASH™

Mass production of 96-layer BiCS FLASH™
New Name, Same Drive for Innovation
Toshiba Memory Singapore Pte. Ltd. is now Kioxia Singapore Pte. Ltd.

We are strategically situated in one of the most digitally advanced cities in Southeast Asia. This densely populated region holds in it an abundance of beauty, emotions, and experiences. Southeast Asia is known for its rich tapestry of cultures, warm weather and sunshine, as well as for being home to nearly 2.3 billion people – that's an estimated 30% of the entire world's population. Numerous cities in Southeast Asia are tuned in to the digital advancements taking the world by storm. Naturally, this is a prime location for Kioxia to be in.
| | |
| --- | --- |
| | Kioxia Singapore Pte. Ltd. |
| | |
| | mTower, 460 Alexandra Road # 09-04/05/06 SINGAPORE 119963 |
| | |
| | |
| | Sales & Marketing of Memory Products in Southeast Asia, India and Oceania |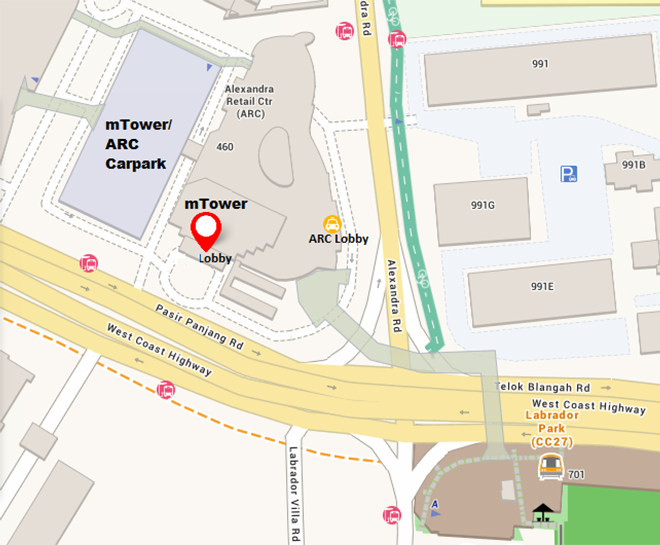 From mTower/ARC Carpark
Please proceed to mTower Lobby at Level 1 for visitor registration. Then take a lift to Level 9.
From ARC Lobby
After entering ARC, please turn left and walk to mTower Lobby at Level 1 for visitor registration. Then take a lift to Level 9.
From Labrador Park MRT Station
Please walk across the link bridge at Exit A and follow the signboard to mTower. Please register at Level 1 and take a lift to Level 9.
From Jan 2021, PSA Building is renamed as mTower.